Turn Visibility into Revenue!
Branding | Performance Marketing | Analytics
Ready to bring quality leads with our demand generation Campaigns?
Boost Your ROI with Strategic Content Development
Demand Generation Programs that accelarate growth!
We help brands create lead generation strategies that drive more inquires, visibility, and sales.
From one business owner to another
"Being a business owner myself, I understand your problems and dilemma. While building my interior design startup, restaurant franchise and a non profit company, in addition to Socinova & Trigacy itself, I've faced and overcome most common marketing challenges. All this experience & expertise can now be available at your disposal. Just give us a try. You'll be glad you did!"
- Vedarth Deshpande, Founder of Socinova & Trigacy
Companies around the world trust Trigacy!
Attract High Value Clients that Pay well
At Trigacy, we focus on intelligent demand generation campaigns that bring you high-value clients through product market fit.
Socinova & Trigacy helps businesses of all sizes thrive online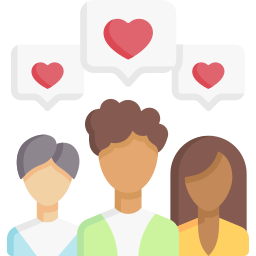 Going above and beyond in making customers "feel special" globally!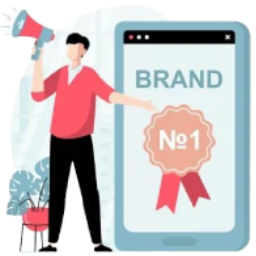 That's the number of individual campaigns we've managed for our clients!
Highly experienced in-house digital marketers are our strength.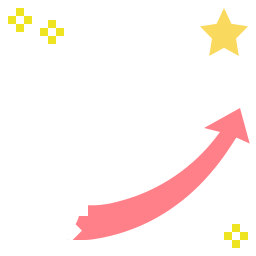 Our years of experience drives sustainable digital success for our clients.
Why is Trigacy the Right Choice for you?
We build personalized demand generation campaigns that reach the right audience & attract high-value leads.
We help you take advantage of trends by strategizing paid media campaigns for short-term & long-term needs.
We're fast and reliable – we get your campaign up and running fast and show tangible results in 90 days.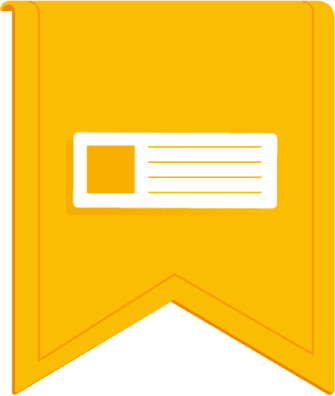 We've scaled
100+

profitable campaigns!
I've been working with Vedarth and his team for years. Their services are essential to my business. They are very focused on making sure my clients get the best social media posts with little effort from me.
Vedarth Deshpande and his team are very tremendous to work with! Very responsive to social media suggestions and recommendations and positively involves his clients in the process to provide the best quality service · ️
Vedarth is wonderful to work with and has been great on many projects. He is able to deliver quality & communication.
Professional, and knowledgeable. Always willing to help as much as possible to ensure your needs are met. Definintely would recommend to anyone.
Vedarth as done a wonderful job accommodating my businesses needs. I would highly recommend this company's services.
Great company! High quality posts and social media content. Always willing to help with a quick response time. Best value for the money for all social media needs that I have encountered.
Vedarth & his team were fantastic to deal with! Highly recommend. Thanks for everything !
Great Service, Reliable, Timely responses and reply, Always willing to work with you to fit all your needs. would recommend to anyone.
This is an expert team of social media and marketing professionals. Highly recommend for start up and small businesses that want to jump start their marketing efforts.
Our Programs Cater to Businesses of all Sizes
From simple graphic design to advanced demand generation campaigns, we use data-driven insights and creative thinking to drive traffic, increase sales, and grow your brand.
Our demand generation agency is the perfect partner for startups looking to make a big impact online. We specialize in helping startups develop and execute effective marketing strategies that drive growth and success. From building a strong brand identity to crafting compelling content and leveraging social media, we have the expertise and experience to help startups stand out in a crowded digital landscape. 
Trigacy specializes in helping small & local businesses thrive online. From optimizing your website for local search to managing your social media presence, we have the knowledge and experience to drive more traffic and sales to your business. We can help you get more leads through hyper-local SEO and redirect your prospects to your door! Let us expand your small business reach with our tailored lead generation services.
Whether you need to increase brand awareness, generate leads, or drive conversions, we offer a full suite of digital marketing services, including SEO, PPC, social media management, content marketing, etc. to help you reach your target audience and achieve your goals.
We understand that it can be challenging to maintain an in-house marketing team, which is why outsourcing your digital marketing is a smart solution.
Generating Tangible Results with Each Campaign
SPARK IT Services is headquartered in Muskogee, OK. We've redesigned their website and are managing content marketing for them since 2017.
CGA Weight Loss have multiple locations in Dallas for which we manage ads, social media, etc. They have been our client since 2020.
Pranyx's is in the process of launching a revolutionary CRM for debt collection agencies, and we're managing content marketing for them.
Book a Demo to Explore our Demand gen Systems
Getting started & extensive campaign planning
Campaign Launch in 2 Weeks
Weekly sales consultation with staff & owner
Monthly KPI reviews & growth discussions
Maximizing Results over time with smart ideas
Are you an ambitious startup founder looking to take your business to new heights? In the ever-evolving world of entrepreneurship, having a fractional CMO for
Read more